Castle Dairies Fund
Caerphilly,
Applications for this grant are closed
This fund is currently closed to applications. It will reopen in June 2022. We would also recommend that you
sign up to our Grants Newsletter
to keep up to date with any developments.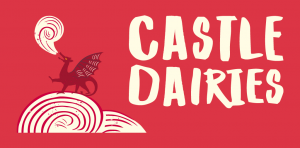 Castle Dairies, based in Caerphilly, is a family owned brand that was set up in the 1960s. They supply dairy products to all the major supermarkets across the UK. Nigel, the Managing Director, expressed his desire to set up a fund that would help young, talented people in Caerphilly who wished to study STEM subjects, but needed a financial boost to support their ambitions.
The Castle Dairies Fund has a focus on supporting young people in further or higher education needing support within the county of Caerphilly. Those studying STEM subjects will be given priority.
Grants Available
There are two types of grants available:
Individuals can apply for between £3,000 and £5,000. Please note, if you are applying for a bursary, the duration of the grant will last for the full term of the qualification studied.
Organisations & Schools can apply for grants from up to £5,000
Individuals can be supported to:
Purchase technical equipment necessary for their study
Cover the costs of further education of gifted and talented students
Organisations can use the fund to:
Run projects that support disadvantage young people. Group who work with students around STEM subjects will be prioritised
Enhance and improve educational and career aspirations of their young people
Who can apply?
Individuals, organisations, and schools* working with people who reside in the Local Authority area of Caerphilly. Only those living or working within Caerphilly can be considered for a grant.
*Please note that any schools applying for this fund MUST be able to demonstrate that their project is extra-curricular and NOT statutory provision.
How to apply?
Please ensure that you read and understand the fund criteria and our minimum standards before completing your application. Please also ensure that you fill out the right application form, as Organisations and Individuals have their own forms.
Make sure you're eligible
Please read the following text to ensure your eligibility before beginning your application:
Continue