Trivallis Community Investment Fund
Rhondda Cynon Taf,
Applications for this grant are open
This fund is now open to applications. The deadline for applications to the Large Grant scheme is Midday on Monday 1st August. There is no deadline to apply for a Fast Track grant.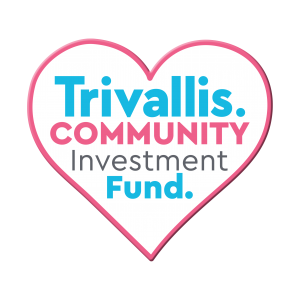 The Trivallis Community Investment Fund, managed and promoted by Community Foundation Wales, is designed for constituted community groups and voluntary organisations supporting people within the Trivallis communities. Successful applicants will strongly demonstrate the positive impact/s they will have on the people living there.
Projects must meet at least one of the following themes:
• Social inclusion
• Health and wellbeing
• Learning and Employability
• Sustainable environmental improvements
Grants Available
There are two types of grants available:
Fast Track applications are under £1,000.
Large Grants applications are from £1,001 to £5,000.
Groups can apply to both, and therefore receive up to £6,000 in any one year i.e. one small grant (fast track application) and one large grant.
Who can apply?
This Fund is open to constituted community-based charities and organisations (e.g. associations and social enterprises), including new or established groups across Rhondda Cynon Taf. Preference will be given to applicants who can demonstrate exactly how they will meet the Fund's objectives and priorities, and who have not received support from this fund in the last application year.
How to apply?
Please ensure that you read and understand the fund criteria and our minimum standards before completing your application.
We encourage all
Large Grant applicants
to schedule a
conversation
with a Grants Officer about their project prior to submitting an application. Applicants can book a time to discuss their project idea and check eligibility soon.
Apply now
Make sure you're eligible
Please read the following text to ensure your eligibility before beginning your application:
Continue