Creating a sense of belonging
"It has given me time with my family to make new memories and access places we have never been to in the four years we have been here."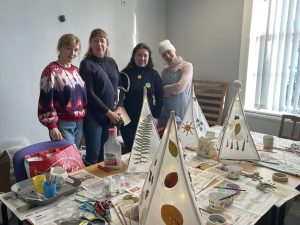 UARE UK provide practical and emotional support to help asylum seekers and refugees to feel welcome, supported and safe.
They received a grant from the Nation of Sanctuary Croeso Fund to help fund a number of new initiatives to welcome and support refugees and asylum seekers in the Wrexham area.
As well as providing practical help such as English lessons, food and clothing, their new 'Home' hub also provides a place for refugees and asylum seekers to come together over food and music to reduce isolation, help with integration, learn about each other's cultural heritage and make new friends in a safe space.
UARE UK's No More Missing Out Fund was set up to provide opportunities for children of asylum-seeking families to have the same experiences as their peers, helping them to fit in and feel a sense of belonging.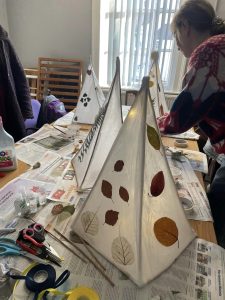 It has already helped to fund trips to the seaside, zoo and cinema for families who would otherwise not have the opportunity to visit these places.
Regular art and craft sessions have also been set up for children to help them cope with the trauma they have experienced and to support their emotional wellbeing and mental health. Since these sessions do not rely on language, they are inclusive and have proven a good way for children of newly arrived refugees and asylum seekers to integrate and make friends.
The support and opportunities provided by UKARE UK has helped many children and their families to work through some of the trauma they have experienced, enabling them to make new memories and build new connections.
"We have a place to come now to be with other people and feel part of something. I feel my children are supported and people care. Thank you for what this has done for our family."