Keeping our local history alive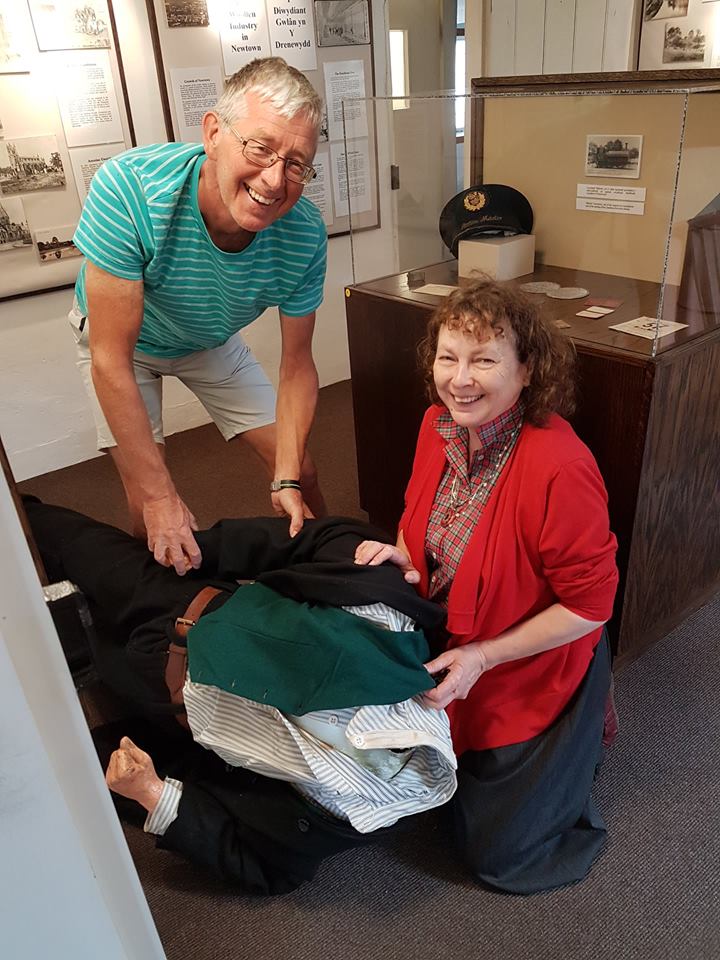 "Very interesting and so good to know the museum has been, and is being, so well and lovingly resurrected."
The Textile Museum in Newtown shows visitors how the handloom weavers of the mid-19th century lived and worked. Community Foundation Wales awarded the Museum a grant of £8,950 to modernise and refresh their displays to help improve the visitor experience.
With our funding the Museum has been able to rearrange and display their exhibits in a more effective and engaging way. It has reinvigorated interest in the Museum and local people and visitors have been delighted to see investment in preserving Newtown's history.
Some of the funding was used to construct new features such as two shops that used windows and doors that were donated to the Museum from Newtown shops that had been demolished in the 1960s and 70s.
Second-hand cases were also purchased for the shops and other new free-standing cases are now showcasing haberdashery items and artefacts from the Museum's collection.
The boost in funding has also helped the Museum to make general improvements to the building, making it safer and more enjoyable for visitors and volunteers. They have also received a grant to fund digital enhancements, such as touchscreen displays and smart screens, to attract younger audiences and make the museum more accessible to all.
The changes to the display cases and the construction of the shops has created more space on the top floor which can be used for temporary exhibitions.
It is clear that the successful combination of passionate volunteers and much-needed funding is vital in keeping the doors to the museum open, enabling generation after generation to learn about Newtown's rich history in the textile industry.