Give DIFFerently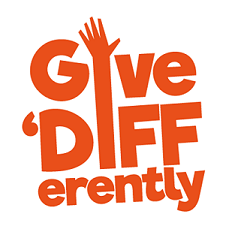 The Give DIFFerently Fund is a campaign to encourage people visiting and living in Cardiff to think differently about how they give to those who are begging and are homeless or at risk of homelessness.
Providing an alternative method of giving by donating to a fund managed by Community Foundation Wales, where individuals can access funds to bring about positive change in a timely way, at a crucial moment in people's lives. All money raised will go directly to individuals.
Give DIFFerently is a new way the generous people of Cardiff can give money to help move people away from homelessness.
By Giving DIFFerently we can help reduce the risk of repeat homelessness in the city, through providing the right support at the right time for those who need it most.
Give DIFFerently is working with frontline services in Cardiff to make sure your donations to go the right people at the right time through individual grants.
From housing support to clothing for a job interview – donating to Give DIFFerently can help those living a street based lifestyle to make a positive change.
Let's do something together to change people's lives for the better and give them a chance of staying off the streets for good.