We are a Living Wage Funder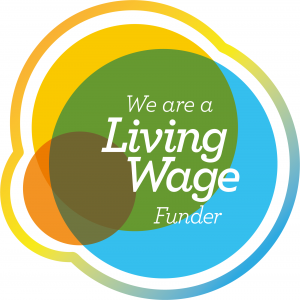 We believe that as an integral part of the Welsh third sector we have an important role to play in boosting local economies, given the large number of people it employs. With such a boost to the economy we will see better health, wellbeing and stronger communities.
It is more important now than ever before that we ensure the organisations we fund are paying the Living Wage to all employees rather than the minimum wage. This has driven our decision to sign up to become a Living Wage Funder.
From now on, Community Foundation Wales will seek to ensure that all posts wholly or partially funded through our grants and programmes pays the Living Wage and we will be asking the question as part of our application process.
If you are not able to pay the Living Wage, we will ask you to explain why and will give your response our consideration during the assessment process.