Celebrating 20 years of Community Foundation Wales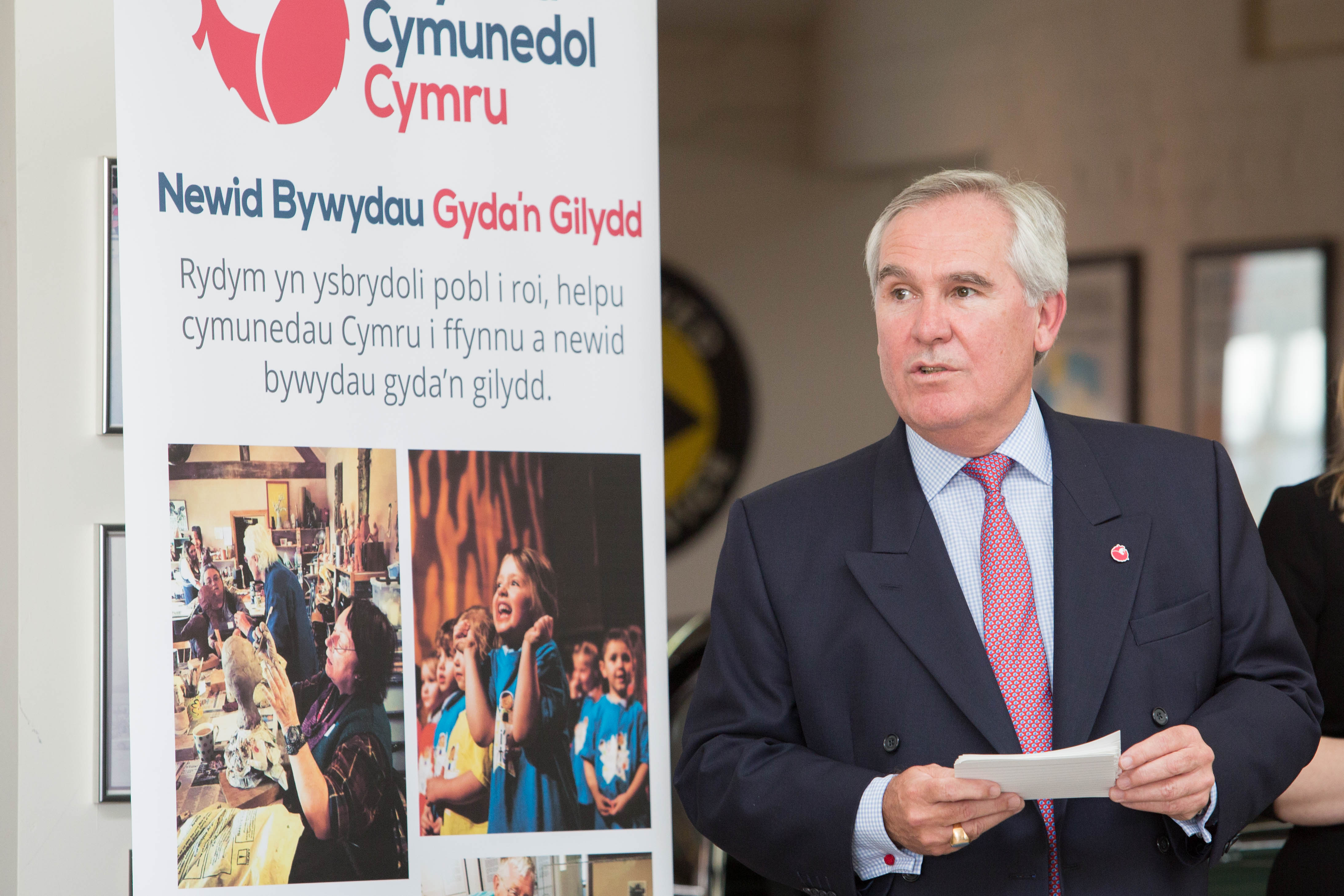 Community groups, donors and supporters gathered together to celebrate Community Foundation Wales' 20th birthday at businessman and philanthropist Peter Neumark's Brynbella Estate in Denbighshire.
Peter Neumark hosted this special event which showcased the people and groups Community Foundation Wales works and engages with and how they are making a difference in communities across Wales.
The event also marked the launch of Friends of Community Foundation Wales –an exclusive network of like-minded individuals and organisations that are helping to change lives in Wales.
Grant recipient Fiona Bowen spoke of how Community Foundation Wales helped her to achieve her dream of becoming a solicitor and Claire Sullivan from North East Wales Care Information Service (NEWCIS) shared inspiring stories about how vital the funding they have received has been in developing training opportunities for their volunteers.
The celebration also featured the Denbigh Community Choir who received funding from Community Foundation Wales to help recruit new members, including young carers, to help improve their confidence and well-being.
This birthday celebration is the first of two events that will honour and mark 20 years of Community Foundation Wales inspiring people to give, helping Welsh communities to thrive and changing lives together.
Richard Williams, Chief Executive of Community Foundation Wales, said:
"In our first 20 years, the team at Community Foundation Wales have worked with donors to invest more than £25m into communities across Wales. This has enabled people to put together some fantastic projects that make a real difference to their village or town.
In these times, the development of philanthropic giving is more important than ever in supporting stronger communities and helping people come together to drive change.
Today's event is to celebrate this fantastic achievement and looking forward to our exciting plans to continue growing and making an even bigger difference to people and communities in Wales."
Peter Neumark, North Wales businessman and philanthropist, said;
"The relevance of the work of Community Foundation Wales has probably never been more important than it is today.
It is meticulous in its due diligence and research in order that monies donated through it only go to well-run organisations and charities with proven outcomes.
Their track record over 20 years is truly remarkable and it is a force for good in Wales."