Celebrating 20 years of making a difference in communities across Wales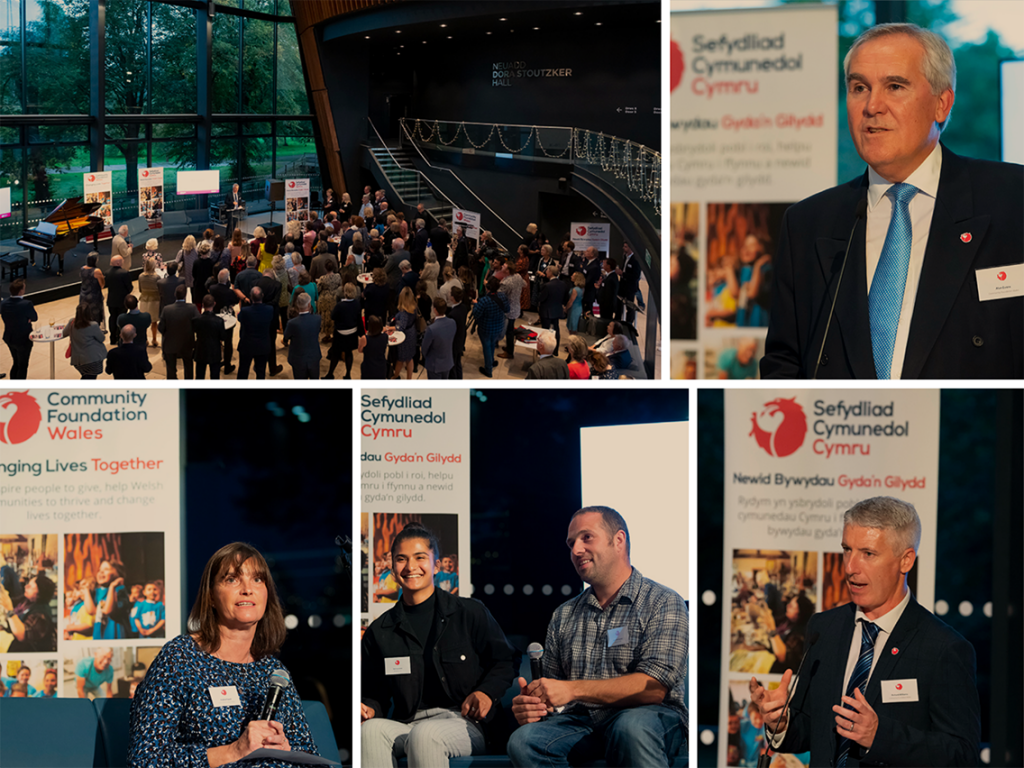 Community groups, donors and supporters gathered together to celebrate Community Foundation Wales' 20th birthday at the Royal Welsh College of Music and Drama.
Brewin Dolphin sponsored this special event which showcased the people and groups Community Foundation Wales works and engages with and how they are making a difference in communities across Wales.
Ministry of Life, a group that engages hard to reach young people through music, media, and arts, spoke of how grants they have received from Community Foundation Wales has helped them to fund youth projects in Cardiff and Newport.
One of the young people they have helped gave a first-hand account of how she developed skills and grew in confidence through attending Ministry of Life. Sabrina said:
"I started attending Ministry of Life at age 14. I was a bit quiet but after going on some trips with the other children I built my confidence. I went on to volunteer for two years and then became a youth worker. Ministry of Life helped with my confidence, working together and working as a team and this helped me get into university."
The celebration also saw the launch of Friends of Community Foundation Wales – an exclusive network bringing together like-minded individuals and organisations to help change lives in communities across Wales.
This was the second event that honoured and marked 20 years of Community Foundation Wales inspiring people to give, helping Welsh communities to thrive and changing lives together.
Richard Williams, Chief Executive of Community Foundation Wales, said:
"In our first 20 years, the team at Community Foundation Wales have worked with donors to invest more than £25m into communities across Wales. This has enabled people to put together some fantastic projects, such as the Ministry of Life, that make a real difference to their local community.
In these times, the development of philanthropic giving is more important than ever in supporting stronger communities and helping people come together to drive change.
Our event celebrated this fantastic achievement and looked forward to our exciting plans to continue growing and making an even bigger difference to people and communities in Wales."