A stage for 40,000 young people and their musical talents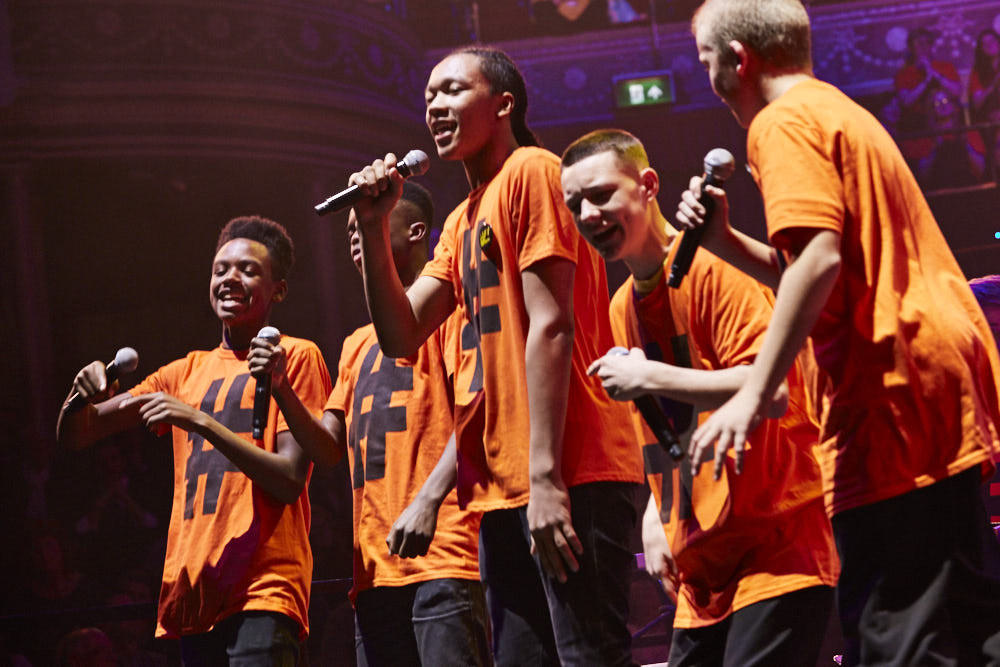 "The grant enabled us to impact on over 900 children across the 4 authorities. Without it the children would not have had the opportunity to showcase their talents for entry into Music for Youths Festivals' regional rounds."
Gwent Music provides a complete range of music tuition and music services that meet the needs and aspirations of pupils, educational establishments and local communities. They were awarded £5,000 to stage The Newport Regional Festival of Music for Youth – an event which has taken place for over 20 years, giving performance and workshop opportunities to young people across the region.
The Newport Regional Festival provides the opportunity for young people to participate in the largest Youth Music Festival in Europe. Over 40,000 young people across the UK were given the opportunity to sing, play, compose, and participate in workshops over the initial two days in Newport.
The grant helped to support the running costs of the Regional Festival including the hire of Newport Centre, technical equipment, stage crew, staffing over the two days, uniform for the student volunteers and a song writing workshop. It also helped fund travel costs for various groups to the national festival round in Birmingham in July.
The project worked with schools and music centres to promote and encourage participation, engaging and inspiring young people to develop their musical skills. Many of these children would not have experienced an event like this with their school or community.