Gwent High Sheriffs' Community Fund
Applications for this grant are closed
Deadline for submitting an application to this fund was 12pm on the 23rd of November, 2020. It will reopen again in November 2021.
The Gwent High Sheriffs' Community Fund aims to provide a safer and better quality of life for the people of Gwent by supporting community-based initiatives and projects that reduce crime and improve community safety.
There is a strong emphasis on projects which aim to mentor and support young people across Gwent, however, the Gwent High Sheriffs' Community Fund will also consider initiatives which address broader community safety issues.
Click here for more information about the Gwent High Sheriff.
Grants Available
Groups are invited to apply for grants of up to £5,000 to support a range of costs which could include:
Piloting a new project
Running costs for a programme of activities
Purchasing equipment and materials
Grants are awarded at an annual participatory grant-making event.
Participatory grant-making devolves grant making decisions to the local community. It enables local people to decide how best to address local issues by supporting initiatives that best demonstrate effective solutions to the problems facing communities in Gwent.
Who can apply?
Community groups, voluntary organisations and local charities in Gwent i.e. the local authority areas of Newport, Blaenau Gwent, Torfaen, Monmouthshire and Caerphilly.
There is a preference for local community groups and small charities. If you are a larger charity and wish to apply please contact Community Foundation Wales to discuss your proposal first.
How to apply?
Please ensure that you read and understand the fund criteria before completing your application.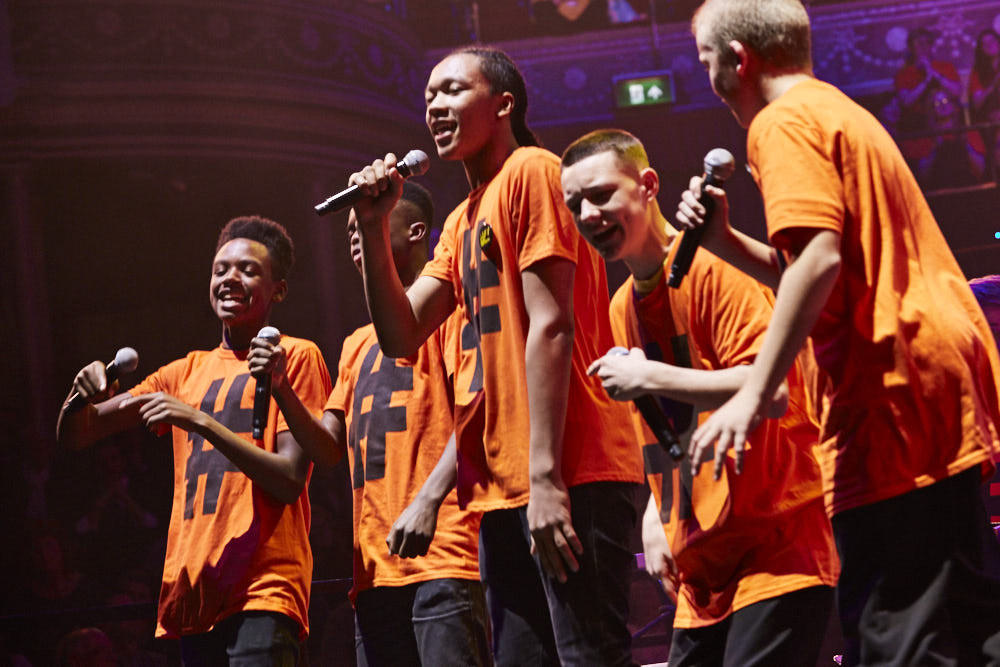 A stage for 40,000 young people and their musical talents
Read more
Make sure you're eligible
Please read the following text to ensure your eligibility before beginning your application:
Continue