Making refugees and asylum seekers feel at home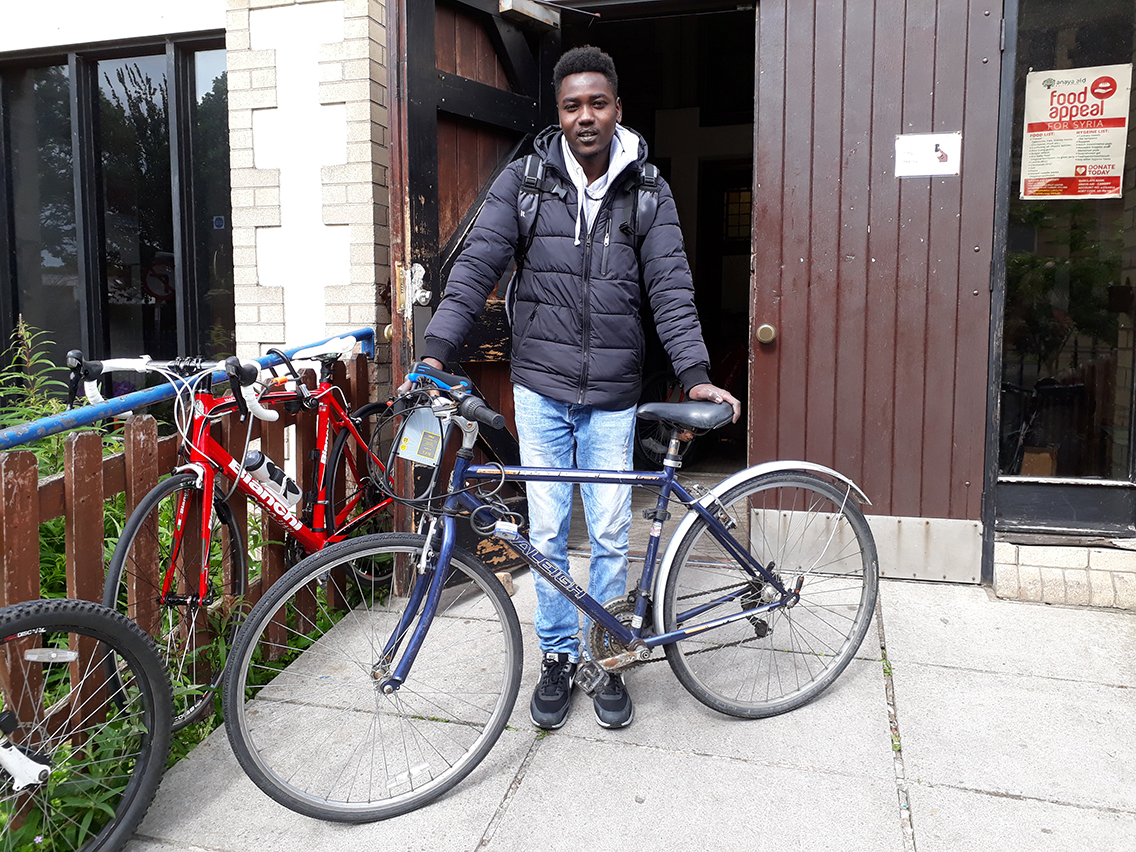 "If Space4U had not been able to pay the coach fare for me to go to Liverpool for a Home Office interview, it would have taken me months to get the money together myself and I might not have been able to get there at all."
Space4U, a small volunteer run charity, operates a drop-in centre for refugees and asylum seekers in Cardiff.
They received £1,500 from the Wesleyan Foundation towards their Easing Destitution Project; a project that helps refugees and asylum seekers to attend essential legal and medical appointments by providing assistance with transportation and other important living costs.
The money received from the Wesleyan Foundation enabled Space4U to help service users with things like mobile phone top ups, bedding and refreshments for long journeys. It also helped them to buy seven refurbished and roadworthy bikes through Cycle Training Wales. Making bikes available to the refugees and asylum seekers has helped them get to know the city and also made them feel a part of their local community.
One user commented:
"Because I have use of a bike, I go to different places in Cardiff easily, help friends and keep healthy in the open air."