We felt safe in the knowledge that she was here for us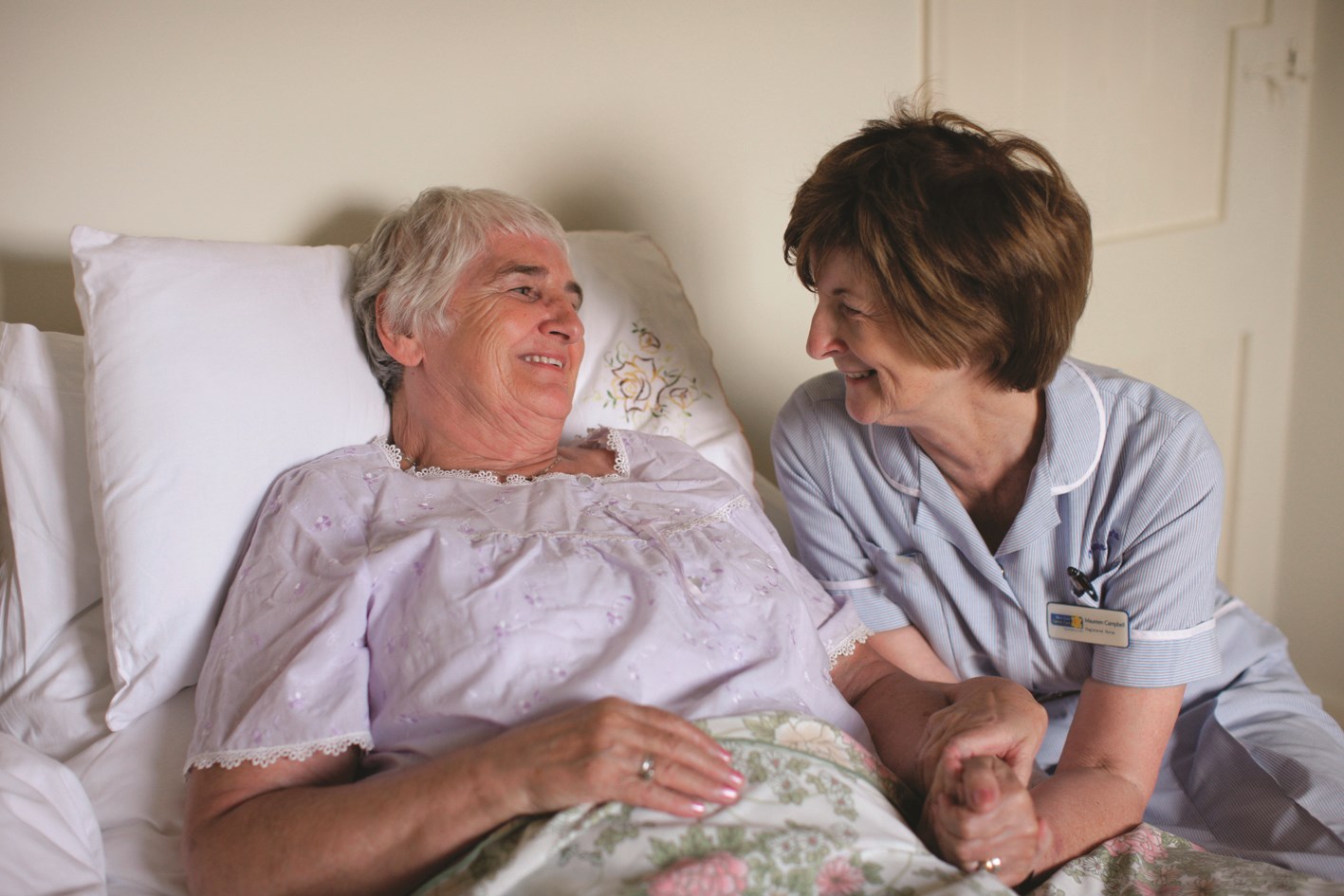 "Our Marie Curie nurse gave us all comfort and enabled us to laugh… and we all felt safe. I will never forget her as long as I live and I know we all feel the same."
Marie Curie offer expert care, guidance and support for people living with terminal illness and their families. They received a grant of £5,000 to provide Marie Curie nursing in the Powys area- free of charge to families who need support of a loved one at the end of life.
The grant was used to provide 250 hours of nursing care for terminally ill patients in Powys. The nurses were able to provide care for patients in their home with their loved ones by their side.
This includes people like Fiona whose mum Catherine was diagnosed with terminal cancer. Fiona said of her Marie Curie nurse:
"When Margaret-Ann came for the first time she just clicked with Mum. They formed a close bond. She wasn't a stranger in the house. She was part of the family. She would come in and have a cup of tea, biscuits and we would chat. We felt safe in the knowledge that she was here."
Funding this work is helping Marie Curie to continue their mission of helping people and their families living with a terminal illness make the most of the time they have together by delivering expert care, emotional support, research and guidance.