Powys Welsh Church Act Fund
and Powys
Applications for this grant are closed
This fund is now closed. Please sign up to our newsletter to keep up to date with future opportunities.
The Powys Welsh Church Act Fund aims to provide assistance to groups for social, recreational and other charitable purposes such as:
restoring of Churches, Chapels and community/village halls within county
encouraging arts
social and recreational activities
protecting of historic buildings
helping organisations working to address disadvantage in the case of people on low incomes or those who are sick or disabled
In 2020 Community Foundation Wales published the findings of a piece of research undertaken with more than 100 community groups across Wales.  Our Loud and Clear report highlighted that charities and community groups in Wales want funders to prioritise core funding and longer-term partnerships.  We have used the learning in this report to help us to shape our Powys Welsh Church Act Fund and to show groups that we believe in their core purpose and want to support them to work more effectively in their community's longer term.
We recognise how important it is for groups to be able to plan for the future and that having secure funding can give you the confidence and reassurance to develop your project over the long-term. Powys Welsh Church Act now offers groups the opportunity to apply for multi-year funding of up to 3 years but will also continue to offer 1 year project or small capital item funding.
We hope to be able to make at least one three-year grant per year. To be considered for a three-year grant please complete the additional section of the application form indicating how you plan to develop your project over the period of funding being applied for. NB. Your application will still be considered for one year funding if you are not successful with a three-year grant.
Grants Available
Charities can apply for grants of between £1,000 and £5,000
Where there is an exceptional case for support, grants of £10,000 may be awarded
Capital grants may be awarded to assist organisations in the furnishing and upkeep of buildings.
Revenue grants are awarded to support organisations with projects and activities to benefit the residents of Powys.
Who can apply?
Constituted Groups/Unincorporated Association
Registered Charities & Charitable Incorporated Organisations (CIO)
Companies Limited by Guarantee (not for private profit)
Community Interest Companies
Social Enterprises
Organisations that are based within Powys County and/or projects or activities specifically designed to serve Powys residents
Churches and chapels
How to apply?
Please ensure that you read and understand the fund criteria and our minimum standards before completing your application.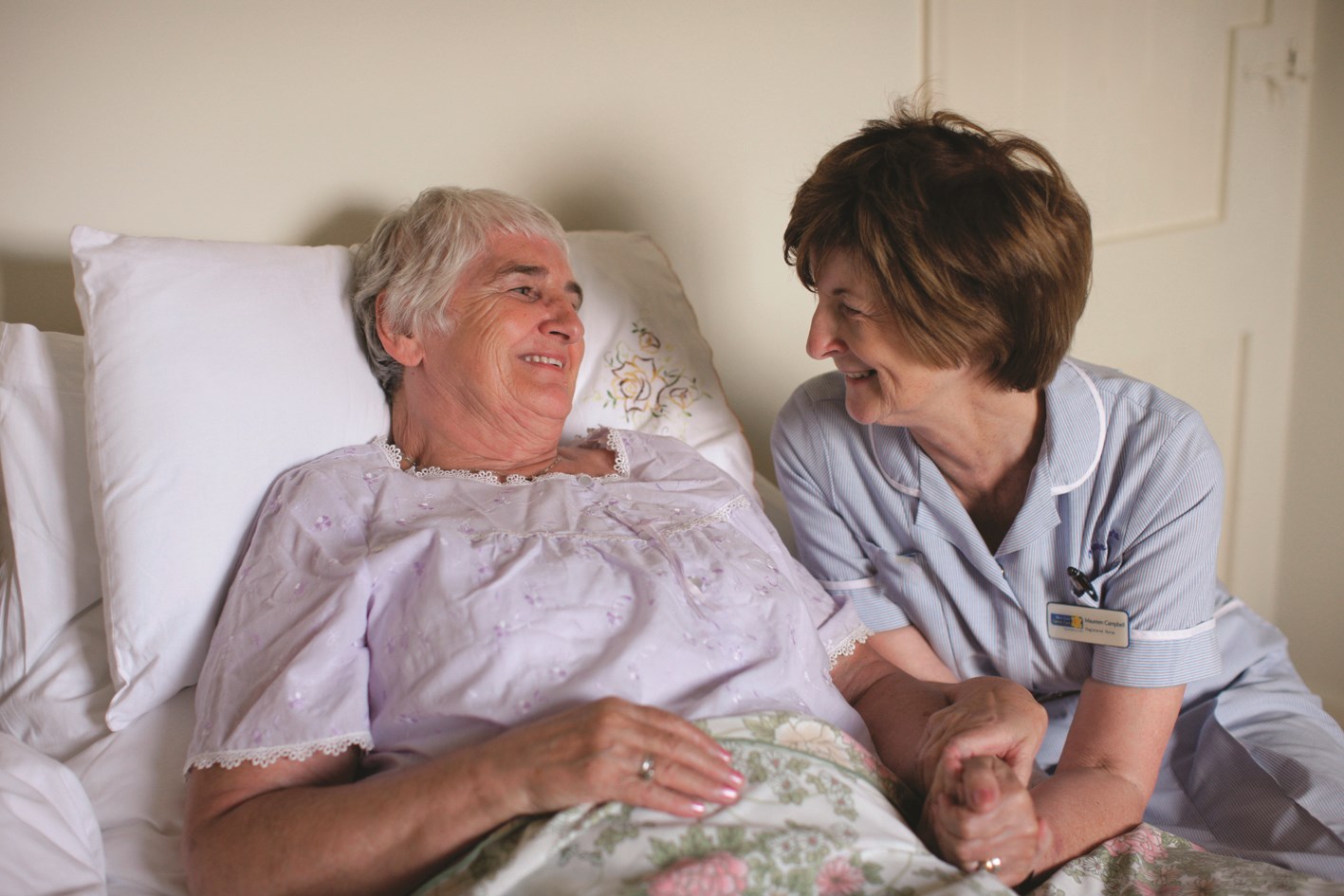 We felt safe in the knowledge that she was here for us
Read more
Make sure you're eligible
Please read the following text to ensure your eligibility before beginning your application:
Continue