Helping communities to navigate the cost of living crisis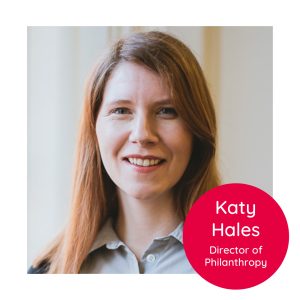 Just last week we were having a conversation in the office about when we were going to turn on the central heating at home. Some were trying to get through October before turning the thermostat up whilst others wanted to hold out until December, hoping to stay warm with the aid of woolly blankets and hot water bottles when working from home.
My heating bill is normally a minor concern, but, when added to rising mortgage rates, food bills (especially feeding 2 permanently hungry boys), it suddenly feels less minor and more like a constant reminder of the rising cost of just existing at the moment.
The cost of living crisis is something that will be felt by everyone in the country, but it is going to be the poorest in our society who will be hit the hardest, both now and in the future. Those that already struggle to pay their bills, need to visit food banks, and have experienced cutbacks in the services they now rely on since the pandemic.
I was reminded of this Barbara Ehrenreich quote from her book Nickel and Dimed: On (Not) Getting by in America:
When someone works for less pay than she can live on — when, for example, she goes hungry so that you can eat more cheaply and conveniently — then she has made a great sacrifice for you, she has made you a gift of some part of her abilities, her health, and her life. The 'working poor,' as they are approvingly termed, are in fact the major philanthropists of our society. They neglect their own children so that the children of others will be cared for; they live in substandard housing so that other homes will be shiny and perfect; they endure privation so that inflation will be low and stock prices high. To be a member of the working poor is to be an anonymous donor, a nameless benefactor, to everyone else.
Unfortunately I don't have the answers to solve the economic disaster that appears to be looming, but at Community Foundation Wales we are doing our best to support organisations that work with the most deprived and disadvantaged people in Wales – the 'working poor' who are often overlooked.
We provide multi-year grants, and funding to cover core costs, so the grassroots groups providing vital services to those most in need can apply to us and worry less about coming up with ideas for funding bids and concentrate on what they do best – helping their local community.
If you'd like to find out more about how you can support grassroots organisations across Wales during this difficult time, get in touch.