Helping you to provide a well-rounded service for your clients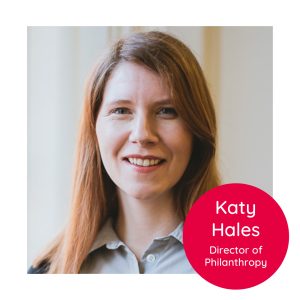 According to a recent article in the Guardian, during the pandemic, the number of ultra-rich people in the UK increased by 11% to 25,771 – more people than could fit in the football stadiums of Swansea or Wrexham.
There are more than 3 million people in the UK classed as dollar millionaires (£750,000), a 54% increase on five years ago.
Despite this, estimates conclude that the total amount given philanthropically in the UK in the same year, stagnated at £1.3 billion – a meagre 0.1% of total private wealth. Why? Conclusively, it is not because the British are ungenerous. In fact, the Charities Aid Foundation (CAF)'s World Giving Index ranks the UK in sixth place globally for philanthropic activity and giving.
The UK's wealthiest individuals then, give little in the context of their total wealth because of the lack of (or poor quality) philanthropy advice they receive – in fact, less than 20% of the UK's professional advisory firms offer such a service.
Even though they like to give and want to give, only a minority are advised on how to give most effectively.
We have found that those who are advised properly actually tend to give more, and experience more personal satisfaction out of their giving as a result. High Net Worth Individuals (HNWI) surveyed reported 60% increase in trust and satisfaction with the service they received from their advisors when they felt the philanthropic advice given was robust and well balanced.
On the other side of things, more than three quarters of advisors say they have noticed a positive impact to their bottom line after having philanthropic discussions: 60% reported it helped them find new clients, 74% said it deepened existing client relationships and 63% found it allowed them to build relationships with the client's extended family.
Would you like to find out more about how you can provide a more well-rounded service to your clients, when it comes to their philanthropic needs?
Through our expert knowledge and understanding of local needs in communities across Wales, Community Foundation Wales can advise on charitable giving and work with you to provide a tailored, cost-effective, and tax-efficient solution to your clients, giving them the flexibility to choose how, when and where they give.
We are a charity, so are here to see how we can help you to do more for your existing clients. If we think that we can't help your client's specific needs, or we think they're better off working with a different organisation or giving in a different way, we'll be the first to let you know.
To find out more about how we work with professional advisers, and how we can help you to better support your clients, click here.