Is there a right way to give?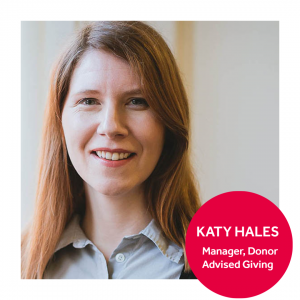 Have you ever imagined winning the lottery, and thinking of all the things you would do with your newfound riches? Would you prioritise paying off yours and your family's mortgages; going travelling; or buying a new wardrobe and car? Do you worry about whether your wealth would change you, or potentially ruin your life?
This article from the Daily Record describes £161m Lotto winner Colin Weir as 'blowing through his fortune' at a rate of £100k a week. But on closer inspection, aside from spending a comparatively small percentage of his wealth on cars and property, Weir actually invested the majority of his winnings back into his local community.
The article doesn't look into the detail of how community minded Mr Weir clearly was. They only mention in passing that donations were made to numerous charitable trusts. The purchase of local football team Partick Thistle, is cited alongside cars, houses and gifts to friends and family, as though they are one and the same.
Spending money on a local football team might not seem like a wise financial investment to some, but in terms of the community in which Partick Thistle belongs, the donation will have been a huge lifeline to both the struggling club and supporters alike.
Compare Weir's story with self-made billionaire Bill Gates, and his foundation, the Bill and Melinda Gates Foundation. The aim of their foundation is laudable – to eradicate polio and malaria worldwide.
Thanks in part to Gates (and others), some 2.5 billion children have been vaccinated against the disease, and global cases of polio have been cut by 99.9%.
However, some in the US have criticised this approach for being too fixated on solving a problem that is not one experienced by the community which Bill Gates, and Microsoft, operate in.
There are arguably, thousands of hyperlocal community projects that could have been supported by even a small percentage of the Foundation's wealth, if the criteria were more flexible or more tapped in to the local philanthropy networks.
Community Foundation Wales aims to bridge the two approaches to philanthropy.
Our strength lies in understanding the on the ground needs of communities across all of Wales whilst also building a comprehensive awareness of the 'big picture' issues facing the third sector in Wales and supporting local groups and charities to tackle them.
We have recently published our Loud and Clear report which shares the findings of our conversations with more than 100 community groups and charities across Wales to discover what really matters to them and how they think we could best support them.
This research has helped us to further understand where the needs are greatest and what organisations require from donors in order to survive and will inform and help shape how we work going forward.
You can read the report here.