Loud and clear – a message from Wales to funders and donors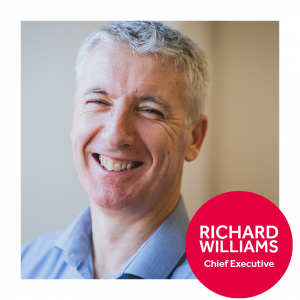 This year we've all been reminded, in one way or another, of the value of being part of a community. Be that in checking in on vulnerable neighbours and running errands, or just the increase of care and kindness, every action a heart-warming affirmation of the good that is around us. A reminder that we don't exist in isolation, we're part of something much bigger that connects us as human beings.
People coming together can make a huge difference. We've seen that through the community groups that have sprung into action to help those around them, plugging gaps in services and often offering an important lifeline to those most in need.
Community Foundation Wales has today published Loud and Clear, which brings together the views of more than 100 groups in Wales about how CFW and other funders can most effectively support their work.
It is a timely reminder that these organisations do not just magically exist – they need support. The right support.
The team at Community Foundation Wales spent last Summer talking and, more importantly, listening to more than 100 community groups and charities across Wales. They were of all shapes and sizes, some funded by Community Foundation Wales and some not.
Yet, time and time again, we heard the same messages – they want more core funding to enable them to exist and they want longer-term partnerships with funders. What don't they want? The constant merry-go-round of funding applications, sucking up time and energy that could be better used actually helping people.
Funders are sometimes accused of focussing on 'shiny new things'. And yet, charities and community groups have been telling us for years that what the public really want is just reliable and safe support and services.
Without core funding, groups simply can't continue. They exist in uncertainty. They can't pay their staff, they can't ensure good governance, they can't plan ahead.
Funders like ourselves have to change their approach to core funding. We can't keep ignoring what groups constantly tell us.
For funders and charities this report will reinforce thinking. At such a crucial time for our society with resources at breaking point, it will also help prompt positive conversations about how funding can be used more effectively.
We'd like to thank the groups that took part. We often hear of fatigue when it comes to research and consultations. The groups that took part were passionate about their cause and enthusiastic to send a clear message to funders about how their support can be best used.
At this time, as a society we can't afford to ignore their messages.
You can download the report here.