Meet our Friend… Annwen Jones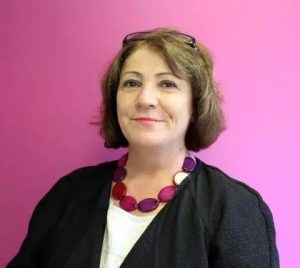 We caught up with Annwen Jones to find out more about why she decided to become a Friend of Community Foundation Wales.
How did you find out about Community Foundation Wales?
I first became aware of Community Foundation Wales at a St David's Day Dinner. As a charity sector chief executive, I was very aware of the outstanding work of community foundations in helping people make impactful donations for good in their local communities. However, being London-based for almost thirty years, I was not aware that Wales had its own nation-wide community foundation. It was a revelation for me at the time.
Why did you become a friend of Community Foundation Wales?
I care passionately about Wales, about our people, our history, our culture, our language. While we can be rightly proud of our many achievements, the reality is that there is still a great deal of unmet need and there are significant inequalities of opportunity for our children and young people.
I became a Friend of Community Foundation Wales because they have a simple but powerful mission to improve the lives of people in Wales – they work throughout the country – by connecting those who want to give to the causes they care most about.
This is extremely valuable for everybody because Community Foundation Wales has expert knowledge of the needs of communities across Wales and, crucially, the experience of working at a grass-roots level which means that they are very well-placed to make a real, positive and lasting difference to people's lives. I know just how important this expert and grounded approach is and it's something that is particularly valuable to those of us who currently live outside Wales.
What has been the highlight of becoming a Friend of Community Foundation Wales?
It's still early days for me but, so far, I've really valued the opportunity to educate myself more about the causes supported by Community Foundation Wales and to meet so many like-minded people on a mission to drive position change. It feels like coming home!
Click here to find out more about Friends of Community Foundation Wales