Over £5.5 million in Covid-19 funding distributed by Community Foundation Wales
Community Foundation Wales has awarded over £5.5 million in funding to groups across Wales to help them to support their local communities through the Coronavirus pandemic.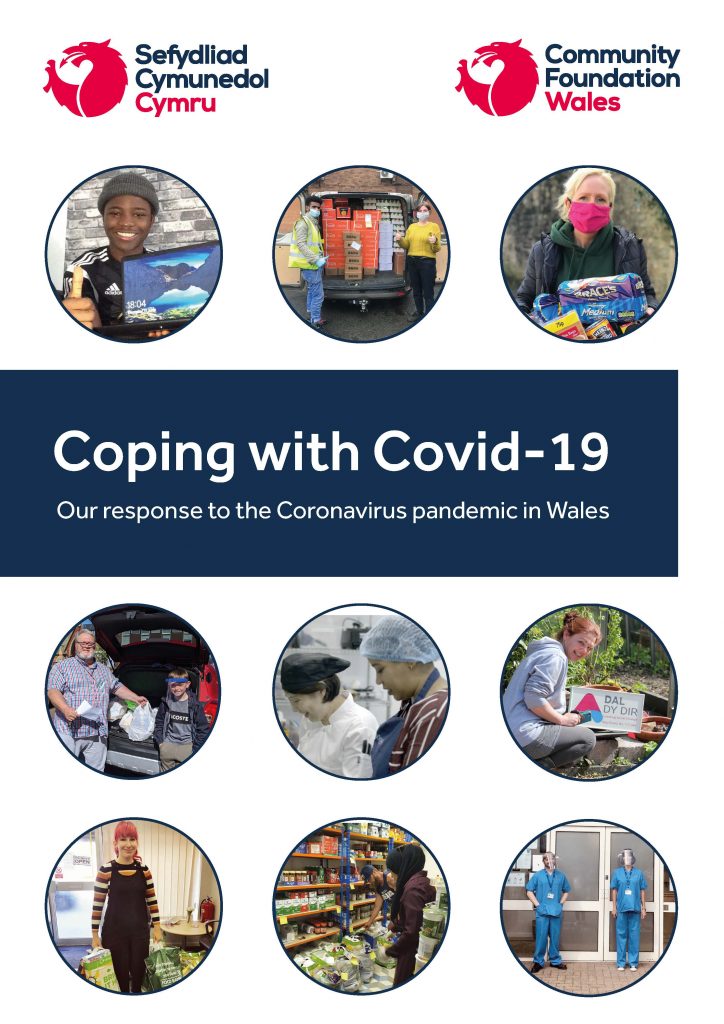 The scale of this emergency support for the third sector in Wales is revealed in Community Foundation Wales' Coping with Covid-19 report published today.
As an independent Welsh charity, Community Foundation Wales is well placed to help communities to respond to a local emergency or crisis. Whilst they have done that in the past in the case of local incidents, this is the first time that they have had to galvanise rapid Wales-wide support to bring vital funding to people all over Wales.
The Wales Coronavirus Resilience Fund launched with £200,000 shortly after the first national lock down. Thanks to generous donations from local businesses and donors, and a brilliant partnership with the National Emergencies Trust, the fund quickly grew to £1 million in just over two weeks.
Despite the challenges of lockdown and remote working, the Community Foundation Wales team were able to move quickly to make funding available to groups across Wales adapting to support the most vulnerable people within their communities.
The Coping with Covid-19 report provides a snapshot into the amazing work that grassroots, local groups and organisations have done to support their communities through this pandemic.
The report focuses on the period from March 2020 to December 2020 and provides an insight into how Community Foundation Wales responded to the challenges the pandemic brought and the heart-warming stories of those they have helped.
Richard Williams, Chief Executive of Community Foundation Wales said:
"Our Coping with Covid-19 report brings together what we have seen and what we have learned through the pandemic so far. It is a story of resilience and human spirit, a real strength here in Wales.
We are very proud of the way we have responded to this pandemic, mobilising at speed to get grants to groups across Wales adapting to meet the changing needs of their communities in the face of Covid-19.
Through this time, we have learned a lot about the remarkable resilience of communities in Wales but also about our role as a funder and how we can make the biggest impact.
Unfortunately, the pandemic is still with us and the future remains uncertain so we will continue to support people across Wales through this challenging time.
We hope this report will motivate other supporters to play a part in ensuring Wales' most vulnerable communities continue to receive the help they desperately need."