The power of sharing your story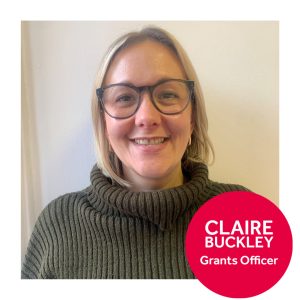 We are in the midst of 'National Share a Story Month' and, for us at Community Foundation Wales, nothing paints a more powerful picture of the impact our funding has on the lives of the communities we help than a story from the groups themselves.
People relate to people
Sharing your story matters. It's how we tell people about the incredible impact grass roots community groups in Wales have on those they support. Using the voice of real people is the best way demonstrate how funding can enable groups to change lives.
As humans, we want to hear about people – not statistics or the efficacy of intervention. Of course there is a place for these things too, on a grant application for example. But stories are what bring to life the work a community group or charity does and people need to be at the heart of these stories.
Stories about community involvement are emotive, they are relatable, and they highlight the brilliant work our grantees do, whilst encouraging more groups to apply so we can support more people.
Sharing stories from the frontline also enables us to showcase the sheer diversity of groups receiving funding in Wales – from after school clubs, to sporting groups, to befriending services to mental health support for refugees & asylum seekers – the breadth of projects is truly inspirational. It is a reminder that we are part of something bigger that connects us as human beings.
A chance to improve
Without doubt, one of the biggest positives to come from hearing and listening to the stories of our grantees and partners is the chance to bring about positive change through real time feedback.
A great example of this is Community Foundation Wales' Loud & Clear report, where we met and spoke with more than 100 community groups and charities across Wales to discover what really matters to them and how they think we could best support them.
As direct result of this research, we were able to implement more multi-year funding awards and awards to cover the costs of core funding. This is a great example of how stories have the power to inform how we work in the future; to bring about positive change and open, dynamic and constructive conversations.
We want to share your stories
Sharing your story gives everyone the chance to learn from the experiences of others. It can enlighten, strengthen or challenge the readers' beliefs and values.
That's why we want to encourage you – our brilliant supporters, grantees and funders – to share with us the impact Community Foundation Wales funding has had for you.
You can see stories of the groups we have funded here and we hope these inspire you to share your story with us.
You can also sign up to our newsletter here, to be the first to hear about our funds, read stories, upcoming news and events from Community Foundation Wales.
If you have a story you want to tell us, please get in touch – we'd love to hear from you!