Welsh third sector send out a Loud and Clear message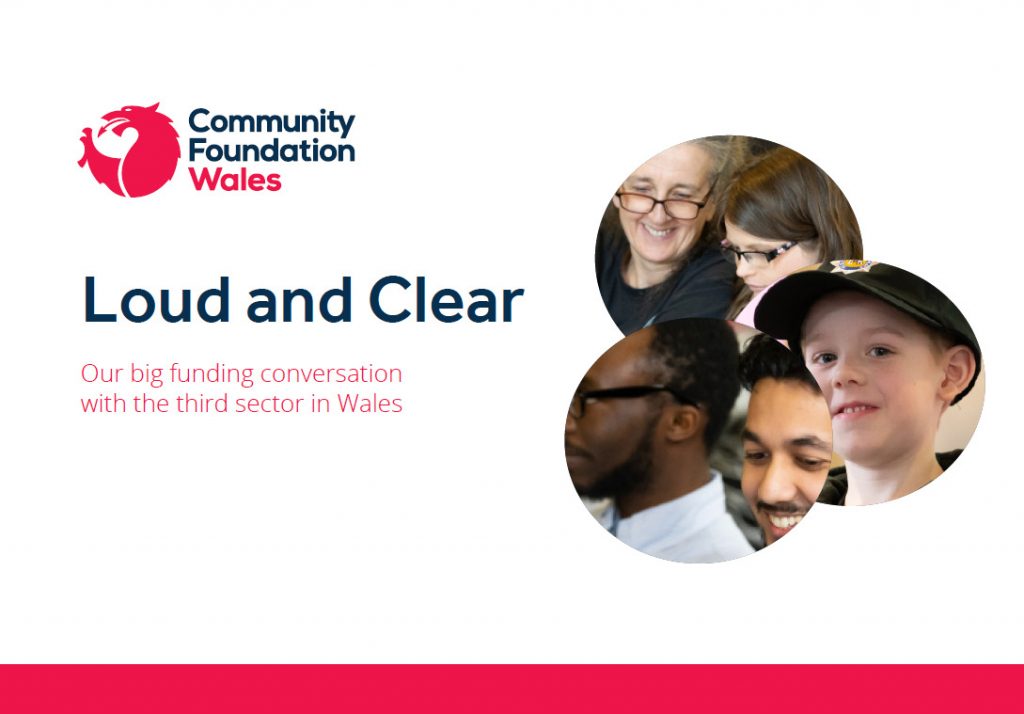 Charities and community groups in Wales want funders to prioritise core funding and longer-term partnerships.
That's the strong, clear message that came out of Community Foundation Wales's big conversation with the sector.
The Community Foundation Wales team met and spoke with more than 100 community groups and charities across Wales to discover what really matters to them and how they think we could best support them.
The findings from this research are being published in the Loud and Clear report today.
Third sector organisations in Wales work in a challenging climate with scarce funding coming in from UK Trust and Foundations, statutory cuts, and a Welsh public who generous but living on salaries below the UK average.
With this challenging backdrop, Community Foundation Wales heard that the two things that charities and groups want most is more core funding to support groups to exist and deliver and longer term funding packages to help groups plan for the future.
Richard Williams, Chief Executive of Community Foundation Wales, said:
"It is so important for us to know how best to channel our support, through grant-making and building connections and, through listening to community groups and charities across Wales we have been given very clear messages about the support they need.
It's not another Innovation Fund or a short-term funding blitz. They need long term funding programmes that show we believe in their core purpose and which enable them to work most effectively with their communities.
These findings will inform how we work in the future. This big conversation took place just prior to the outbreak of Covid-19. Without question, since then things are even more challenging for groups in Wales, many of whom are fighting for survival. The messages we heard then are even more relevant now and need to be shared."
You can download the report here.