Welsh women and girls projects share in national Tampon Tax Community Funding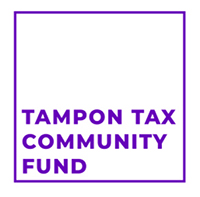 Five local projects working with some of society's most vulnerable women and girls have received a much-needed funding boost from Community Foundation in Wales.
These small charities and community groups have received between £5,000 – £10,000 from the Tampon Tax Community Fund to provide services for women of all ages and backgrounds facing issues such as period poverty, domestic and sexual abuse, mental health and long-term unemployment to help build their skills, confidence and self-esteem.
Projects in Wales receiving funding will help women and girls from a broad range of age groups, ethnicities and backgrounds access well-being activities, receive support such as counselling and advocacy, build social networks, develop digital skills and attend confidence building courses.
Richard Williams, Chief Executive of Community Foundation in Wales said:
"This fund provides vital financial assistance to important community projects that aim to improve the lives of disadvantaged women and girls. Community Foundation in Wales is proud to be distributing the Tampon Tax Community Fund and offer continued support and assistance to vulnerable women and girls across Wales. "
Community Foundation in Wales has awarded five grants to the following projects:
Women Connect First's project in Cardiff will enable an estimated 250 women and girls to benefit from a range of well-being activities such as yoga, mindfulness and exercise classes. They will also receive support such as counselling and advocacy, placements and volunteering opportunities to help with personal development.
Peak's Caban Ffoto is a digital arts training programme that will improve confidence and facilitate learning with 12 young women aged 16-25 creating digital content about Abergavennys culture, people, heritage and landscape, allowing young people to take ownership of the area they live in and address the stigma they face.
North Wales Women's Centre Ltd in Rhyl will be developing a range of community activities that will build social networks for women and girls. Volunteers will be empowered to propose, organise and shape activities that reduce isolation, build friendships, confidence and skills and promote a 'women for women' ethos.
Home-Start County Borough of Wrexham is receiving funding to train a member of staff to be a facilitator for the nationally recognised Freedom Programme. The programme will support women to identify abusive relationships and encourage them to make safety plans or plans to leave
Dynamix Ltd's 'Listen Up' project in Swansea will work with 3 groups of 15 women to deliver a 4 week confidence building course to equip them with the tools to get their voices heard, become more involved in their communities and raise aspirations so that they feel more able to seek out or improve training or employment opportunities.
As one of the UK's largest grant-giving organisations, UK Community Foundation (UKCF) was asked by government to distribute the largest share of the funding raised through the levy on sanitary products in 2017/18 to small, local projects, working with its network of Community Foundations across the UK of which Community Foundation in Wales is a part of.
UKCF Director of Programmes and Development Vicki Papworth said:
"Community Foundations work with grassroots groups who are running vital services on a shoestring and supporting some of the most marginalised people in our society. This funding will enable them to run some amazing projects that make a difference on the ground to the women and girls who need it most."