Why we should be growing community philanthropy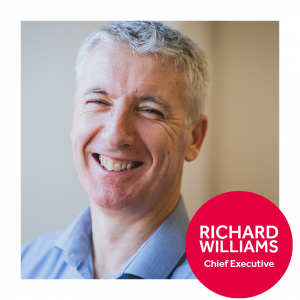 In these difficult times, it makes sense more than ever to make sure that every pound goes a bit further.
After all, we are all looking for the best value in everything we do, whether that is in your weekly shopping trolley or the decisions taken in big business.
So, as the UK Government considers its next step in releasing funds from dormant insurance, pensions and investments for charitable use, it makes sense that consideration is given to how the expected £880m can make the biggest impact for good causes across the UK.
A new report A Place for Philanthropy, published by UK Community Foundations, sets out the case for utilising philanthropic giving in a match-funding campaign to make this £880m go further.
Community foundations across the UK are uniquely placed to attract philanthropists to match the £880m and significantly increase the funding available for communities. UKCF cite the example of the Community First programme in 2012, where community foundations boosted a £50m UK Government pot up to £171m through additional philanthropic giving and careful investment.
And all of this happens through a focussed local approach, in our case in Wales working with national and local partners, as well as developing close connections with community groups. And, of course, it goes beyond cash. Community groups and local philanthropists alike have a stake in the well-being of their local community which goes way, way beyond pounds and pennies.
Anyone who has watched the news over the past few months will have realised that we are in serious times, and with not much light at the end of the tunnel. If ever there was a time for making charitable funds go further – this is it.
That's why we at Community Foundation Wales are today supporting UK Community Foundation's call for the UK Government to leverage place-based philanthropy to meet the huge challenges that our communities face.
Local philanthropy can make these dormant funds go further – building better futures for our families and communities.