Why we should be working together to attract more funding into Wales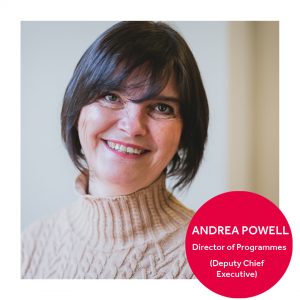 During the last three years, with funding from National Lottery Community Fund, Pears Foundation, Moondance Foundation and individual donors, Community Foundation Wales has been working on a project to better understand the makeup of the Welsh charitable sector and the opportunities that exist as well as the challenges it faces to attract funding from trusts and foundation external to Wales.
This week, we have launched a report that captures that learning, showing that the makeup of the third sector in Wales doesn't fit neatly into the expectations and funding standards of the majority of trusts and foundations.
On first glance, it would appear that a high percentage of Welsh groups working to benefit their local communities are ineligible for Trust and Foundation funding, and on face value that is indeed the case. However, the report focuses in on the Welsh third sector, encouraging it to think differently about the way it works. It urges them to embrace partnership working and find ways to add value to their own work and the work of others by recognising strengths and areas of development, sharing skills and resource and collaborating and co-producing.
This vision aligns with the messaging within Welsh Government's Well-being of Future Generations Act (Wales) which requires organisations in Wales to think about the long-term impact of their decisions, to work better with people, communities and each other, and to prevent persistent problems such as poverty, health inequalities and climate change. We believe that the Welsh third sector, and indeed the public and private sector, can become stronger and more resilient by working together in a pro-active way.
The situation in Wales is not unique, it is in fact echoed in parts of England, particularly the North East of England, where they are undertaking a similar project. This learning will therefore have an extended reach beyond Wales.
We will share the learning from our project with trusts and foundations and infrastructure bodies. We will encourage them to think about how they can adapt and improve their support and consider accepting partnership bids where an eligible charity takes the lead supported by others that wouldn't usually be eligible. Ultimately fulfilling the criteria of the funder but also ensuring a wider beneficiary reach into local and diverse communities.
It's fair to say that the learning from this project took us by surprise. We weren't expecting to find the answer to the age-old question of why funding isn't coming into Wales equivalent to other UK nations, to be a fundamental misalignment of group set up and eligibility criteria. However, this shouldn't be an obstruction to attracting or distributing funding into Wales or a reason to give up trying – it just means it's more of a challenge to overcome.
Only by taking joint responsibility and thinking differently about how we work together, from the perspective of grantees, grant-makers, and infrastructure bodies, will we find solutions that will ensure a more equitable distribution of funding and enable UK funders to better achieve their goals in Wales.
You can read the Trust and Foundation Project Report here.
If you're working in a Trust and Foundation and want to learn more about this work and join a conversation about how you can work differently to support grassroots community groups in Wales, please join us at our 'Trusts & Foundations: Working together to strengthen the Welsh third sector' event.
Community Foundation Wales, supported by partners RBC Brewin Dolphin, is hosting a round table discussion as part of Wales Week London on March 1, between 12 and 2pm.
At the event you will hear insights from the report, and we'd encourage you to share your thoughts by joining a round table discussion featuring:
Alun Evans – Community Foundation Wales, Chair
Paul Mathias – Brewin Dolphin, Assistant Director
Ruth Marks – WCVA, Chief Executive
Carol Mack – ACF, Chief Executive
Flora Craig – Garfield Weston Foundation, Deputy Director
Andrea Powell – Community Foundation Wales, Director of Programmes
You can book your place here.
If you are reading this after the event and want to learn more, please contact me by email – andrea@communityfoundationwales.org.uk