CSR – why bother?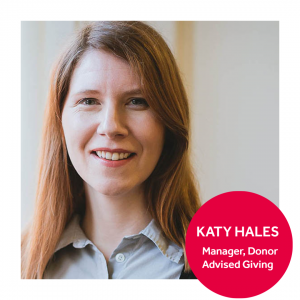 Back in the before times, pre-pandemic, I was at a board meeting with the trustees of Community Foundation Wales. One of the members, Joy Kent, mentioned in passing to me that she had attended a pottery class recently. She'd got chatting to an attendee and learned he was Nigel Lloyd, the Managing Director of Castle Dairies, one of South Wales' leading brands.
She passed on my details, and by January we had held a meeting to find out what they were looking for in a corporate fund. Then everything got locked down and we were relegated to virtual coffees, where I got to know a bit more about the organisation as a whole and Nigel's philanthropic aspirations.
Castle Dairies, based in Caerphilly, is a family owned brand that was set up in the 1960s. They supply dairy products to all the major supermarkets across the UK. Nigel expressed his desire to set up a fund that would help young, talented people in Caerphilly who wished to study STEM subjects, but needed a financial boost to support their ambitions. The Castle Dairies Fund does exactly that, donating 2% of profits every year toward their charitable mission.
But why would you set up a corporate fund through an intermediary like Community Foundation Wales, rather than the simpler route of finding a charity that aligns with your values as an organisation, and making ad hoc donations?
Put simply – because we take the hard work of CSR away from you. We can help you to identify the hotspot areas, geographic or cause-based, that would fulfil your philanthropic ambitions most effectively.
We can do the hard work of due diligence and grant distribution, marketing the fund, and ensuring applicants are consistently of a high standard. our funds are flexible, which means you can adapt the criteria and purpose of the fund as necessary.
We have grant making expertise and third sector knowledge that will ensure your donations are spent wisely. Over time, we can help you to show the impact a donation has made, tracked across many years and multiple beneficiaries. And crucially, we can help you to demonstrate to your staff, customers, and shareholders the reasons WHY you've donated, and why your CSR programme is not an empty corporate gesture, but an adaptive, responsive integral part of your organisation's philosophy and core values.
Please contact Katy Hales via katy@communityfoundationwales.org.uk to find out more.