The Trivallis Community Investment Fund has launched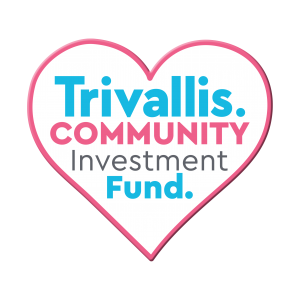 Community Foundation Wales has teamed up with Trivallis to open the Trivallis Community Investment Fund.
Community Foundation Wales will be administering the fund on behalf of Trivallis, awarding grants of up to £6,000 to tenants' groups, social enterprises community-based charities and organisations supporting people within Trivallis communities in Rhondda Cynon Taff.
Projects will be able to apply for Fast Track grants of up to £1,000 and Large Grants of between £1,001 and £5,000 if they are supporting any one of the following areas:
Social inclusion
Health and wellbeing
Learning and Employability
Sustainable environmental improvements
Trivallis is a registered social landlord committed to changing people's live and communities for the better throughout Rhondda Cynon Taf.
Community Foundation Wales, is an independent charity that works with generous supporters and partners to fund local projects that help to strengthen communities across Wales.
This partnership will help communities in Rhondda Cynon Taff to thrive and this support is needed now more than ever, following the devastating effects of the Coronavirus Pandemic in these communities.
Andrea Powell, Director of Programmes at Community Foundation Wales said:
"We are very excited to be partnering with Trivallis to manage and promote the Trivallis Community Investment Fund.
We look forward to working with groups in Rhondda Cynon Taf to better understand the opportunities and challenges they face and to help them to improve the lives of local people and solve problems that are important to their communities."
Tracey Cooke, senior manager of partnerships at Trivallis, said:
"The COVID-19 pandemic has really highlighted the importance of communities working together to support one another and keep each other safe.
At Trivallis we are passionate about being more than a landlord and work hard to give back to our communities.
We want to build on the incredible community spirit we have in South Wales and support people to live happy and prosperous lives."
The Trivallis Community Investment Fund opens on Tuesday 4th May 2021. Click here to read more about the fund and to apply for a grant.