Your community – and Wales – needs you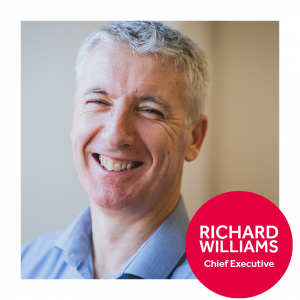 Wales is literally being shaken to its core by this virus. Jobs are being lost, people are not able to socialise, the shops are running out of basic supplies. Yes, we are at a time of frightening uncertainty and doubt.
One of Wales's real strengths – our sense of community – is being tested in a way that our generation has not experienced.
And of course, for many, this comes after floods devastated their homes, European funding is being lost and public services in general has seen huge cuts.
But we are a resilient people. The signs are starting to emerge. We see it in the volunteers offering to help their neighbours with shopping or popping to the pharmacy. We see it in countless charities and community groups, already starting to adapt how they support their local community to make sure that vital support continues and that their volunteers or staff are safe and well.
We know that many of us want to do more BUT we need more resources to help these communities – and we need them urgently.
We have launched the Wales Coronavirus Resilience Fund, a fund to help the third sector in Wales overcome this terrible time, to strengthen and to adapt. It is a fund to make sure that they are there for the people who at the moment need them more than ever.
This fund will focus on the grass roots, the small local groups across Wales who are so often overlooked by the big national funders. They are the glue that keep our communities together, that save people from isolation. They will be our priority here.
Examples of what the fund could be used for are:
helping people's mental health with new ways of delivering activities to vulnerable people who are self-isolating
supporting groups who will face increased demand for their services eg advice, tenancy issues, benefits
delivering services to people in their homes, maybe using digital platforms or transport to deliver food to people's homes
We are encouraging anyone who can give, to take action and to support this important fund. We welcome any donations from £5. Please give what you can afford at this time.
If ever there was a time when you were considering how you could give something back to your community and your country – this is it. Your community – and Wales – needs our support more than ever before.
We'd be very grateful for your support.
Thank you – Diolch yn fawr