Much needed support in a crisis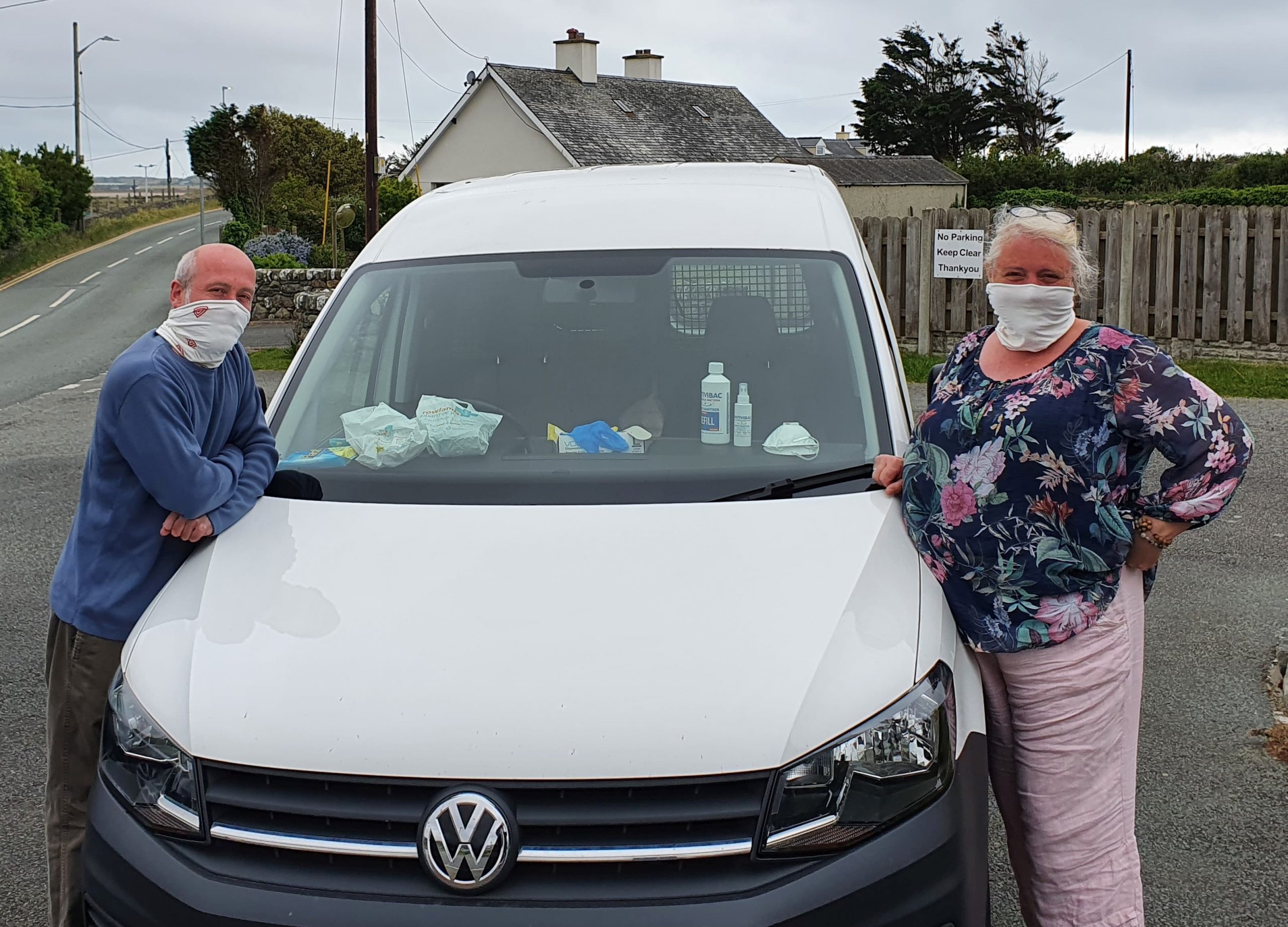 Help Harlech was established in the wake of the coronavirus pandemic to support those unable to go about their daily business due to enforced lockdown restrictions and self-isolation advice.
Working in partnership with Harlech Tourism Association, spirited community volunteers are tirelessly gathering essential items, prescriptions, food and basic commodities for those residents facing increased financial difficulty and health concerns during this unprecedented time.
Now a crucial part of the town's response to Covid-19, Help Harlech received an emergency grant of £2,000 from Community Foundation Wales to help support the daily need for its services and allow for the purchase of PPE equipment for its volunteers on their frequent delivery runs.
Local residents have been thankful for the support and expressed their gratitude for Help Harlech's work.
Mark Thomas, a local Pharmacist Manager said:
"Many customers have been very demanding requesting deliveries and generally panicking about their prescriptions. It's been very stressful, coping with excessive workload and worrying about working on the front line with limited PPE.
This has been made so much easier by the community of Harlech pulling together and forming the 'buddy scheme' delivering prescriptions and in addition also collecting and delivering food/essential goods and completing other important tasks for those unable to leave their homes due to self-isolation either for medical reasons or those starting symptoms.
This scheme is led by Graham Perch, who is very efficient and has arranged things impeccably, prescriptions are collected and delivered promptly and always with a smile, it's definitely made our life so much easier at this difficult and demanding time."
Graham Perch added:
"We have now completed over 150 tasks across the area and have over 50 regular customers.
We continue to offer support through Facebook on our Help Harlech page along with the local page in Barmouth. We have also sent letters out to the local health and social services along with letters to the local medical centre.
We have purchased PPE and other items that assist our volunteers to deliver shopping and prescriptions safely as well as allowing us to manage the assistance we provide."
Thank you to Community Foundation Wales for its assistance and we look forward to continuing to deliver help across the Harlech Community."